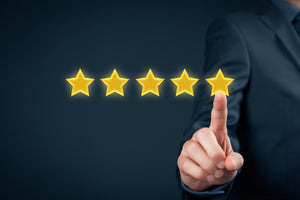 What does it take?
Well I've come to a new chapter in business life. 
I have come to realize that myself, my business motto, and my customers are not far off from one another.
What I mean to say is this...
As a hard working American, who goes to work every day in order to make money to live, invest, and provide for, I take buying things seriously. When it comes to spending that hard earned dollar, nothing makes me more irritated then receiving what you thought was a "great product"only to find out you'd have a better product throwing money into a garbage disposal. I take this to heart, in fact, I took it such to heart, I started a business over it. I wanted to create that very product that blows customers experience out of the water.
I can ensure you that every product leaving my shop is exactly what the customer ordered and hoped for.
An extra level of care goes a long way and I can make it happen. It is super important to show customers how damn proud of my own products I was and that I use them every single day. What kind of business owner would you be if you didn't even use your own products? Exactly! So welcome to this new chapter. I'm going to make an effort to continue these blogs for whoever wishes to read, if anything it helps my writing skills. Cheers 
---