We like different...
We make sure we are doing everything right to be different. We took different into consideration and created the first and ONLY Two-Stroke exhaust scented beard scent. Our scented products are designed to have unique and niche scents. The all natural ingredients that make up our great products, help maintain a happy, healthy & strong beard. Our products are made by small shops throughout the USA.
Our Policy is Quality.
Quality is our main focus for every product we offer. Without quality you have nothing to show for. The Bearded Craftsman US is a company that stands behind each and every product. We let the products speak for themselves. There is no bull, only beard. We appreciate all the support over the years and hope to continue servicing the community and followers.
Stay Bearded...
Owner- Nick Pilibosian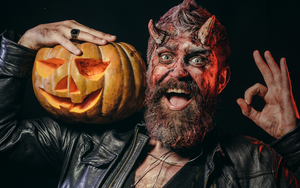 Subscribe to our newsletter
Promotions, New product dates & Sales directly to your inbox.
The Brand & Product
What do all customers want when they purchase something? Quality. We want quality with everything we purchase, so we brought that same idea to all of the products sold. When you purchase anything from The Bearded Craftsman US you are guarenteed to get a quality product, made in the USA at a competitive, affordable price.